Home : HWW Health Staff : HWW Advertisers : IMMUNITION Reports : HWW Information : HWW Links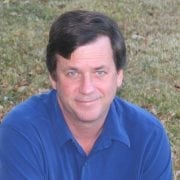 Mark Schauss MBA DBA
Mark Schauss, MBA, DBA is an internationally acclaimed lecturer on the effects of environmental toxicity on human health, cognitive issues in human health, the use of laboratory testing and how to interpret the results in a clinically relevant manner. While researching in these fields for the past two decades, he has gained a comprehensive insight into a range of neurological disorders including epilepsy, autism, ADHD, and neurodegenerative diseases as well as an array of other health problems.
Mark Schauss is currently the President of Lab Interpretation LLC based in Reno, Nevada, as well as Research and Development Director for Knowledge Through Solutions based in Reno, Nevada. Mark is associated with several nutritional products presented at www.kt-solutions.com featuring Synerplex Amino Acids and is author of "Achieving Victory Over a Toxic World." His health blog is outstanding and free to utilize at www.letstalkrealhealth.com .
Over the past 27 years, he personally reviewed over 65,000 laboratory tests through his CellMate™ database and the Lab Assist System. He was the lead developer of two US Patents #5,746,204, Disease Indicator Analysis System and #6,063,026, Medical Diagnostic Analysis System. Dr. Schauss has lectured on the subject of laboratory testing, brain function and environmental health issues in North and South America, Europe, and Asia. Additionally he has provided interpretive report services for a number of laboratories in the U.S. and abroad.
Medical Specialties:
Internationally recognized expert in toxicology

President of Lab Interpretation LLC in Reno, NV

Successful Executive in Medical Testing with Business Doctorate Degree

Nationally successful Author and Lecturer in laboratory testing, brain function and environmental health issues

Host of the www.letstalkrealhealth.com health blog
---